SHINRIN (FOREST)
MOSS, PALO SANTO, & SAGE

KISSATEN (COFFEE SHOP)
SAFFRON, TOBACCO, & VANILLA

KAWA (RIVER)
DRIFTWOOD, JUNIPER, & CEDARWOOD

YAMA (MOUNTAIN)
LABDUNAM, CASHMERE, & PATCHOULI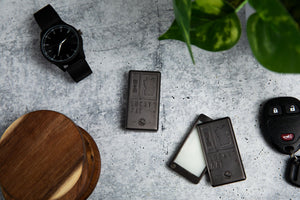 IF YOU'RE CURIOUS...
THE LUCKY CAT STORY
I was never a cologne guy. For me, cologne is polarizing - some girls like it, some don't. Growing up, my goal was to not smell bad and just be neutral. One day, I used this warm vanilla soap right before I hopped into a car and the girl driving said I smelled really nice. It was the first time I ever heard a compliment like that. Honestly, I still think about it to this day. The Lucky Cat concept is to show that we can smell good without smelling overwhelming. We can be subtle and still be memorable.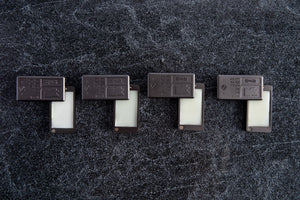 THE CAT
招き猫
Maneki Neko translates to "beckoning cat". These cats are said to bring good luck in Japanese culture and can be found all over the place. Raised hands have different meanings. (Right paw raised: Brings wealth and good luck, Left paw raised: Attracts customers to a place of business, Both paws raised: Provides protection)